Infuse Expertise into Your Data-Intensive Projects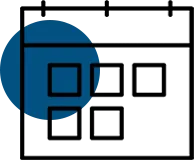 2-WEEK DATA-INTENSIVE INITIATIVE JUMPSTART
Are you planning a data-intensive initiative? Targeted Marketing, Predictive Maintenance, Internet-of-Things, Customer Retention or most any other modern initiative are data-intensive. Their success is largely dependent on access to high-performing, high-quality, supported and understandable data. You may be planning to build or improve a leverageable platform such as a data lake or a data warehouse to support the initiative.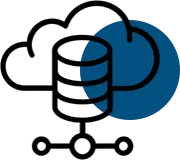 PROOF OF CONCEPTS AND MINIMUM VIABLE PRODUCTS
Are you planning to launch a cloud data warehouse, a Big Data/NoSQL/Hadoop/Cloud Storage/Data Lake structure, Master Data Management, or a Data Integration/Prep/Streaming project? These need to be built to give users and applications access to high-performing, high-quality, supported and understandable data, and need to built as agile. This agile need means producing an MVP (minimum viable product) or Proof of Concept (POC), with the ability to expand from there.
INFORMATION MANAGEMENT ACTION PLAN
McKnight Consulting Group will analyze your needs and provide expert advice across the process, people, and technology that drive your organization and are so critical to its success. MCG has built over 50 Information Management Action Plans for our clients and contributed to business successes worldwide.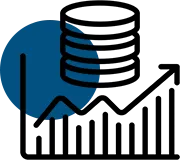 DATA MATURITY ASSESSMENT AND IMPROVEMENT
An Increase in Data Maturity Correlates to an increase in business success. Each level of maturity corresponds to not only increased data maturity, but also increased organizational maturity and bottom-line ROI. There are recommended targets to achieve an effective data management program. We provide a foundation for enhancing current capabilities and updating the strategy and plans for achievement of improved data management maturity, aligned with major initiatives.
Build the Leveragable Data Structures Your Company Needs
BENCHMARK SERVICES
Our Benchmark reports help buyers make informed decisions based on rigorous, hands-on testing. The Benchmark focus can be on Performance, Total-Cost-of-Ownership, Ease-of-Use, Functionality, Time-to-Value or Energy Consumption. They can be competitive or solo, published or internal. We can also create comfort for the buyer with your value proposition with our "Day in the Life Of" research. We've done 50+ benchmarks: databases (analytical, operational), data lake, data integration, APIs, AI, data science, Kubernetes, security, search, others. They are hugely impactful.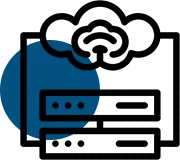 COMPETITIVE MARKET RESEARCH AND TRAINING
We build competitive analysis that highlights the value propositions and challenges of the competitors. We provide McKnight Enterprise Contribution Ranking Reports, McKnight Vital Indicators for Measuring Enterprise Contribution, McKnight Vital Indicators Compliance Assessment, and Industry Teardowns. We help companies understand and navigate their competitive landscape. We offer in-house Competitive Workshops for your competitive, product and sales teams on the cloud data warehouse, Big Data/NoSQL/Hadoop/Cloud Storage/Data Lake, Master Data Management, and Data Integration/Prep/Streaming markets.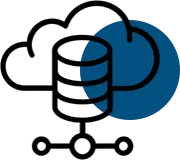 ENGINEERING PROJECTS
Do you need a demonstration built to highlight the increasingly important capabilities organizations need for managing modern data uses and empowering digital strategies, and the capabilities of your product for solving the challenges? These are useful as website-based demonstrations or as a sales enablement tool. They are used in conference booths or as a critical data point in your product roadmap.
RESEARCH DEVELOPMENT
In the information management market standing out from your competition is challenging. Product differentiation and market messages are becoming difficult to distinguish in the increasing crowded market. Using our unique voice, we'll talk about a theme important to you and the market and tie your product to it, as merited by our expertise.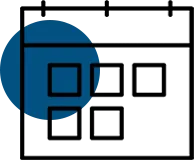 KEYNOTES/WEBINARS/SEMINARS/PODCASTS
William likes to speak to organizations who want an informed perspective on how information is profoundly affecting business and life and are seeking empowerment. A fixture in technology speaking circles for 25 years, with information grabbing the headlines and becoming a part of all aspects of organizational strategy and society, William is bringing his exposure in the fields of big data and analytics to all organizations. His background as a corporate educator comes through in a passion to inform. He is a consultant first, who also speaks, and he customizes each speech for the audience.
We have led these clients into advanced analytics, big data, the
cloud, agile methodology, and ROI delivery.