Infuse Expertise into Your Data Investments with these Best Sellers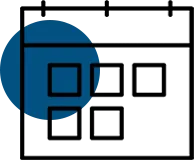 2-WEEK DATA-INTENSIVE INITIATIVE JUMPSTART
Are you planning a data-intensive initiative? Targeted Marketing, Predictive Maintenance, Internet-of-Things, Customer Retention or most any other modern initiative are data-intensive. Their success is largely dependent on access to high-performing, high-quality, supported and understandable data. You may be planning to build or improve a leverageable platform such as a data lake or a data warehouse to support the initiative.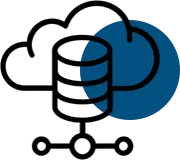 CLOUD ANALYTIC DATABASE PROOF OF CONCEPT
Are you planning to launch a cloud analytic database for a data warehouse or other analytic need? The cloud analytic database needs to be built to give users and applications access to high-performing, high-quality, supported and understandable data, and it needs to built as agile.
INFORMATION MANAGEMENT ACTION PLAN
McKnight Consulting Group will analyze your needs and provide expert advice across the process, people, and technology that drive your organization and are so critical to its success. MCG has built over 50 Information Management Action Plans for our clients and contributed to business successes worldwide.
Build the Leveragable Data Structures Your Company Needs
Learn from Experience and Move Forward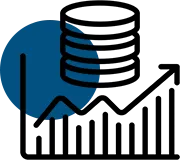 DATA MATURITY ASSESSMENT AND IMPROVEMENT
An Increase in Data Maturity Correlates to an Increase in Business Success. Each level of maturity corresponds to not only increased data maturity, but also increased organizational maturity and bottom-line ROI. There are recommended targets to achieve an effective data management program. We provide a foundation for enhancing current capabilities and updating the strategy and plans for achievement of improved data management maturity, aligned with major initiatives.
EDUCATION OFFERINGS
Our Experience-Based Education, fit for client-site and conference engagements, includes classes on Big Data, Data Maturity, Master Data Management, Data Quality and Data Governance, Data Warehousing, Business Intelligence, Agile Project Management, NoSQL, Web Analytics, Graph Databases and more.
Take Your Product Further
We have led these clients into advanced analytics, big data, the
cloud, agile methodology, and ROI delivery.